Custom Molded Fiber Packaging Applications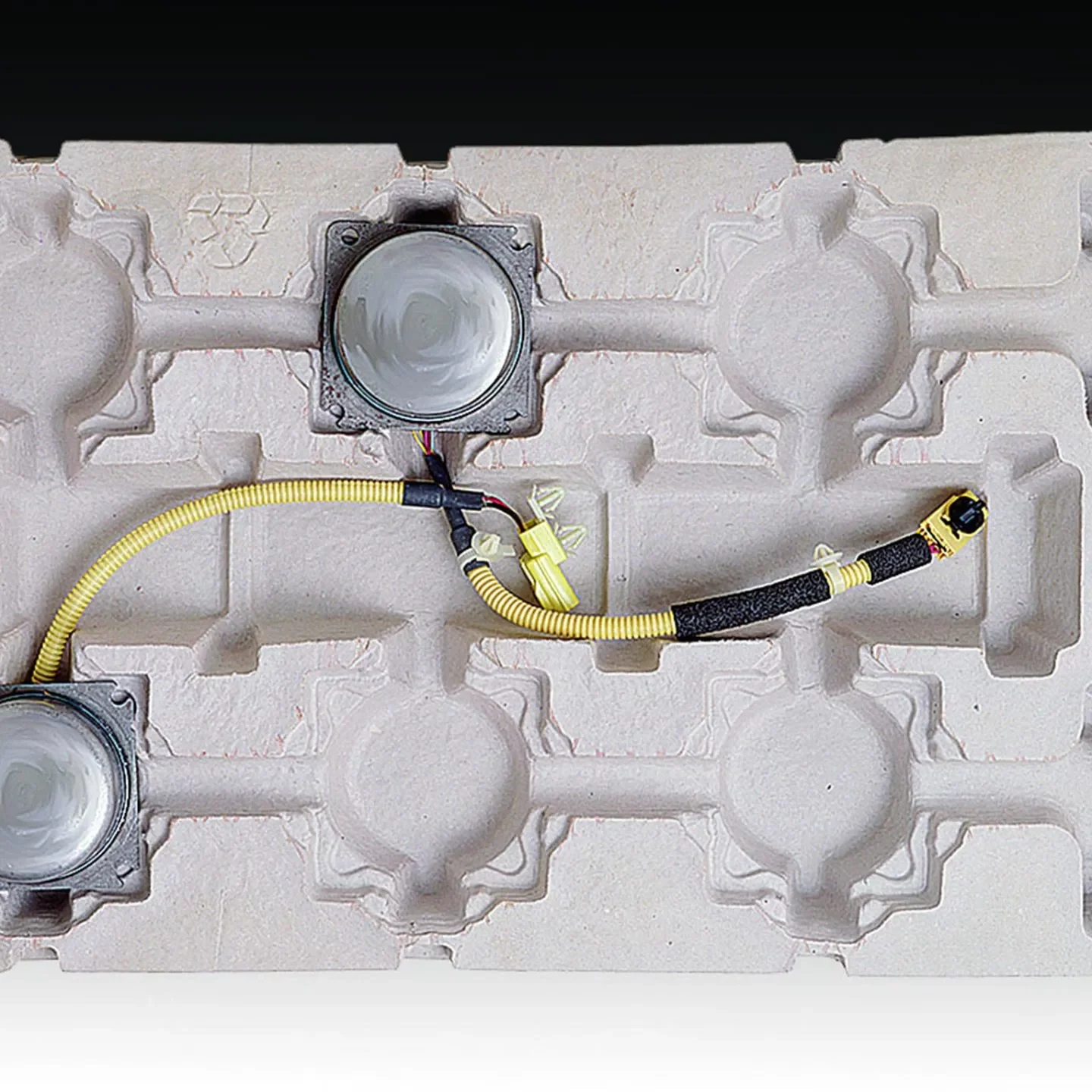 Ensure the safety of industrial equipment with molded pulp packaging, offering a secure solution for packaging various products such as tools, machinery parts, and fragile equipment in the industrial and manufacturing sectors.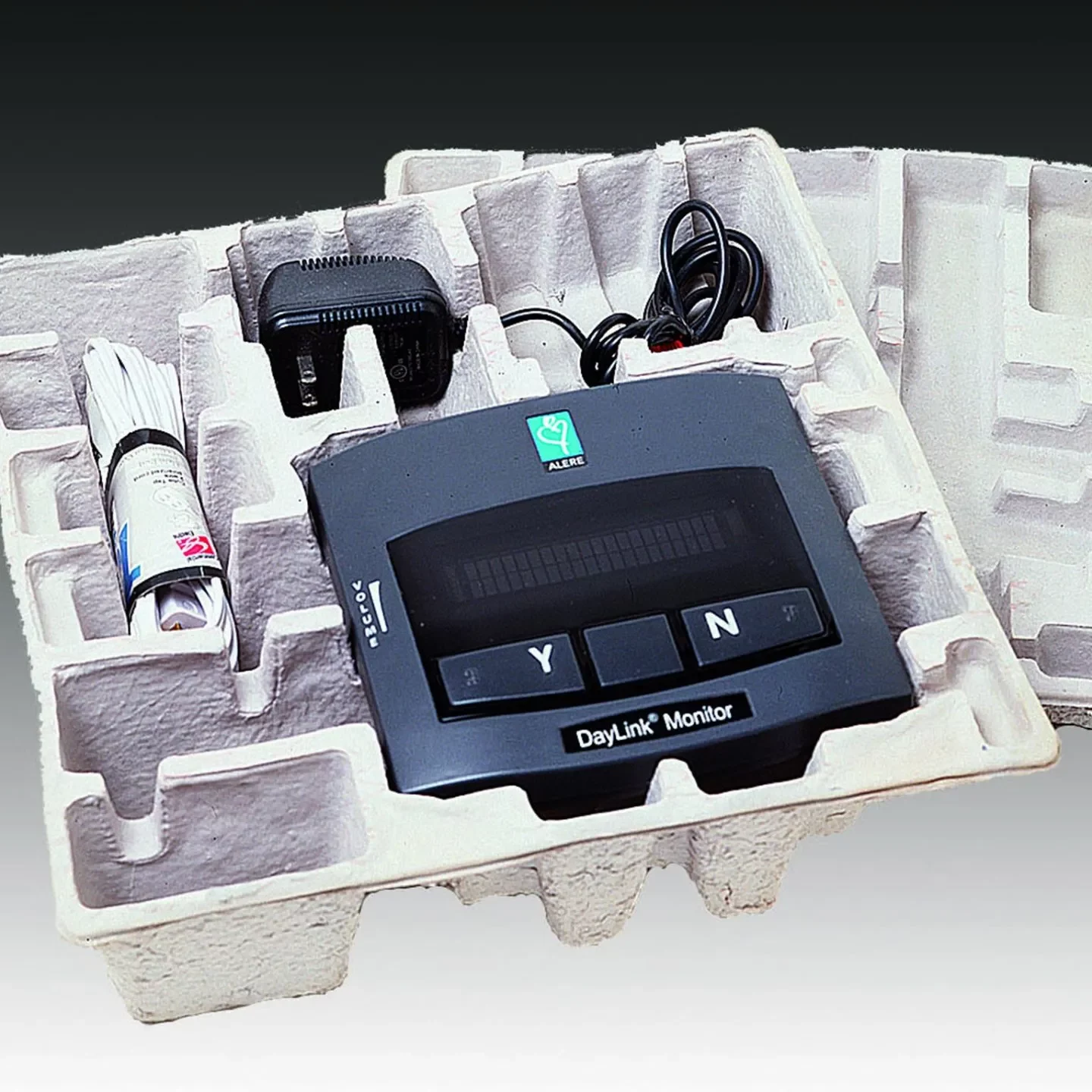 Secure electronics in transit with molded paper trays and inserts, providing reliable protection for smartphones, tablets, and laptops during shipping.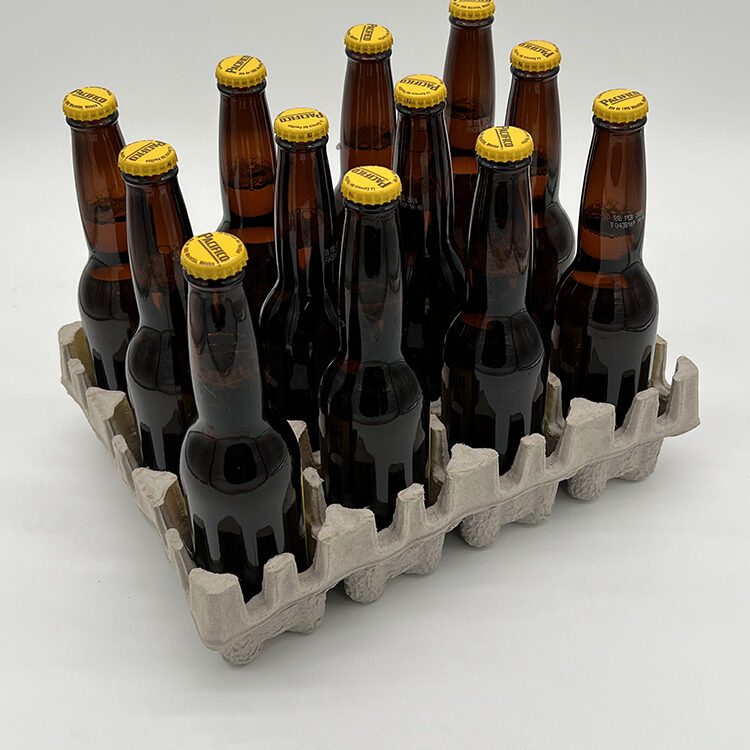 Experience unparalleled protection with our molded fiber solutions, specifically designed to safeguard glass products including wine, spirits, beer, candles, and other glass products.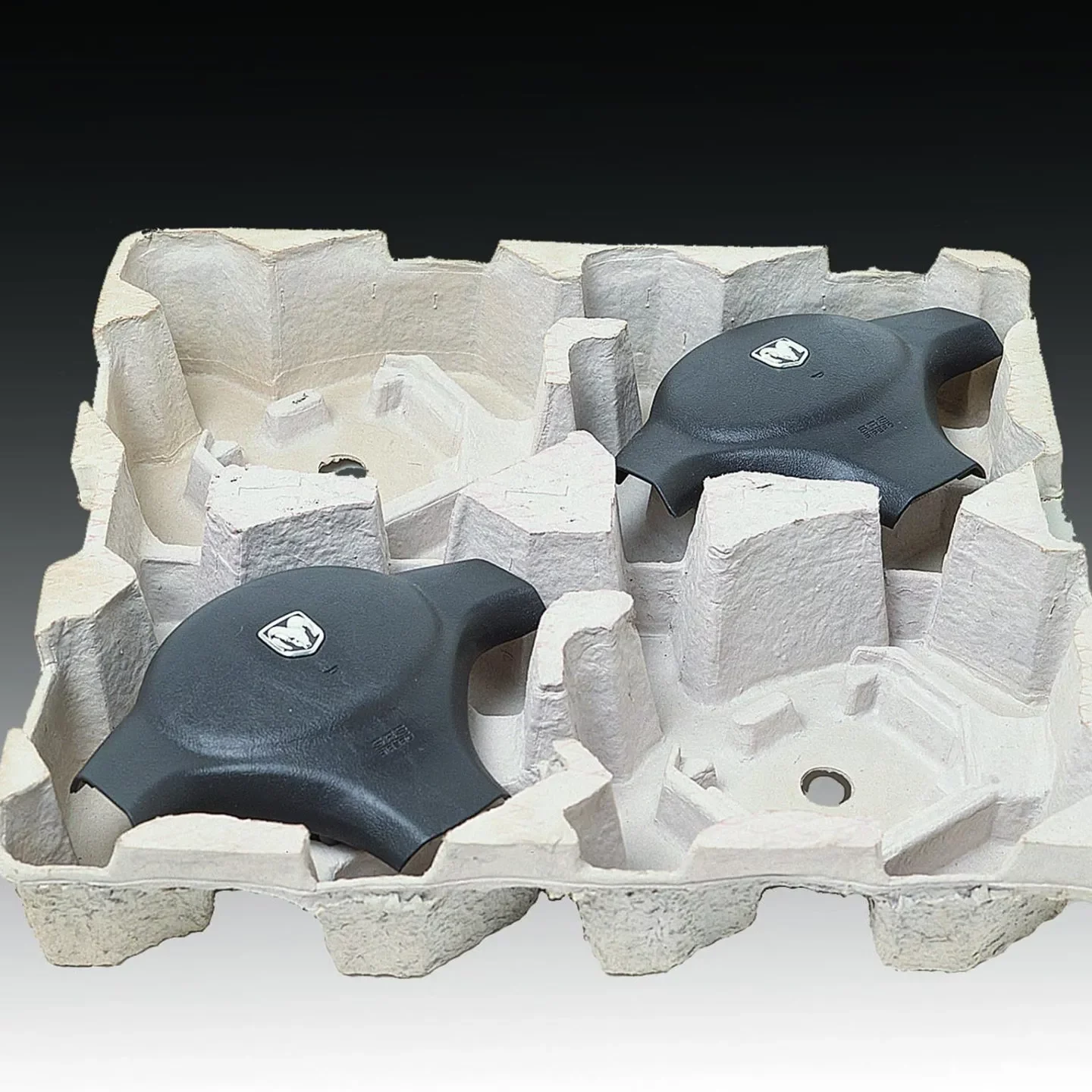 Enhance the safety of automotive components with molded fiber packaging, providing reliable protection against scratches and impacts during handling and shipping.
Upgrade Your Packaging With
Molded pulp fiber packaging out performs foam, die-cut corrugated, air pillow bags, and other packaging options. Customized to embrace and safeguard your unique products, it takes up less space, reduces transportation costs, and is less expensive than other packaging. Upgrade to our eco-friendly packaging solution today!
Elevate Your Packaging to New Sustainable Heights
Why Choose Advanced Paper Forming
for Your Molded Fiber Packaging?
Since 1996, Advanced Paper Forming has been a leader in innovative packaging solutions. Our packaging is crafted from 100% recycled paper, ensuring biodegradability & recyclability without any artificial dyes or additives. Our company strives to support the local economy while being environmentally conscious.